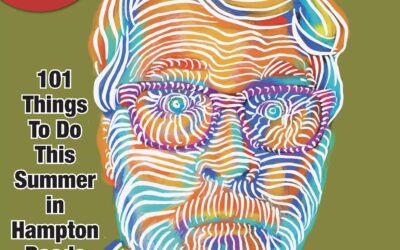 The July issue of VEER Magazine features the self-portrait of artist John Koehler, titled "Topographical John." The title refers to the...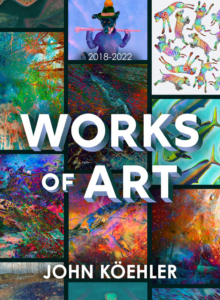 The Book Works of Art (2018-2022) by John Koehler
is now available in hardcover on Amazon.
A book will be included with every framed purchase.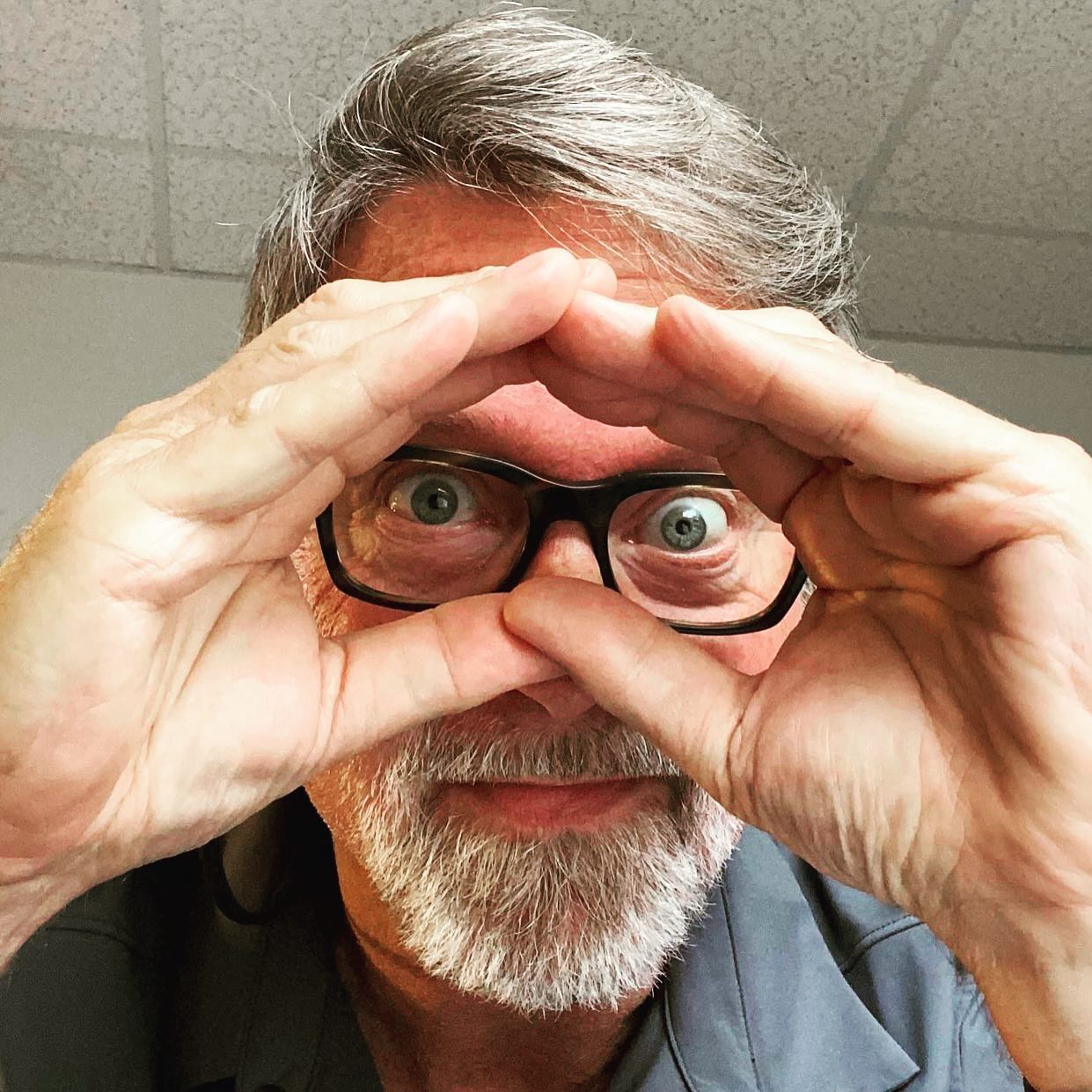 John Koehler is an award-winning visual artist and graphic designer, a book publisher and the author of eleven books.
The artwork on this website is a sampling of the nearly 350 works produced by the artist since 2018 using an iPad Pro, Apple Pencil, ProCreate app and multiple photos taken by the artist, others or stock photos used with permission. In the portfolio of work (see the categories above) you will see the various subject matter and styles used by Koehler. Portraits, dreamscapes, pets, endangered animals and more.
Koehler states that, "my breakthrough moment came on January 4, 2022, when I accidentally discovered a new style of layering, color alteration, heavy use of digital filters and mixed imagery that has now become my trademark style. More to come."
John Koehler earned a BFA in Communications Arts and Design from Virginia Commonwealth University and attended graduate studies at George Washington University in Washington, D.C. John's professional career includes being senior art director of a major advertising agency and running a design studio. He was also the director of a Younglife Capernaum ministry for 5 years.  John was awarded the lifetime achievement Silver Medal by the Advertising Federation of Hampton Roads in 2016. His wife Patty and daughters Danielle and Kimberly are also artists.
Koehler is currently the founder and publisher of Koehler Books, an award-winning Indie publisher of over 1200 books since 2010.
Please visit the PRINTS page if you are interested in purchasing a canvas print, framed or unframed.