Now you can commission a personal portrait from the award-winning visual artist John Koehler.
First you must sit for a series of photos John will take of you, or provide him with a series taken by a professional photographer working under Koehler's direction. John will then digitally manipulate and colorize the photos using Photoshop, ProCreate, advanced AI artbots, and other exclusive tools to create mind-blowing portraits too cool for school.
Two format options are shown below: Ukwensi's is three portraits as triptych. Robert and Patty's both have one primary center image and smaller surrounding for a total of 13 portraits. The client will help pick the central key image.
$995 – portrait fee including photo shoot by Koehler in Virginia Beach, and framed print.
To discuss and commission your own portrait, please call or text John Koehler at 757-289-6006, or send an email to john@koehlerartworks.com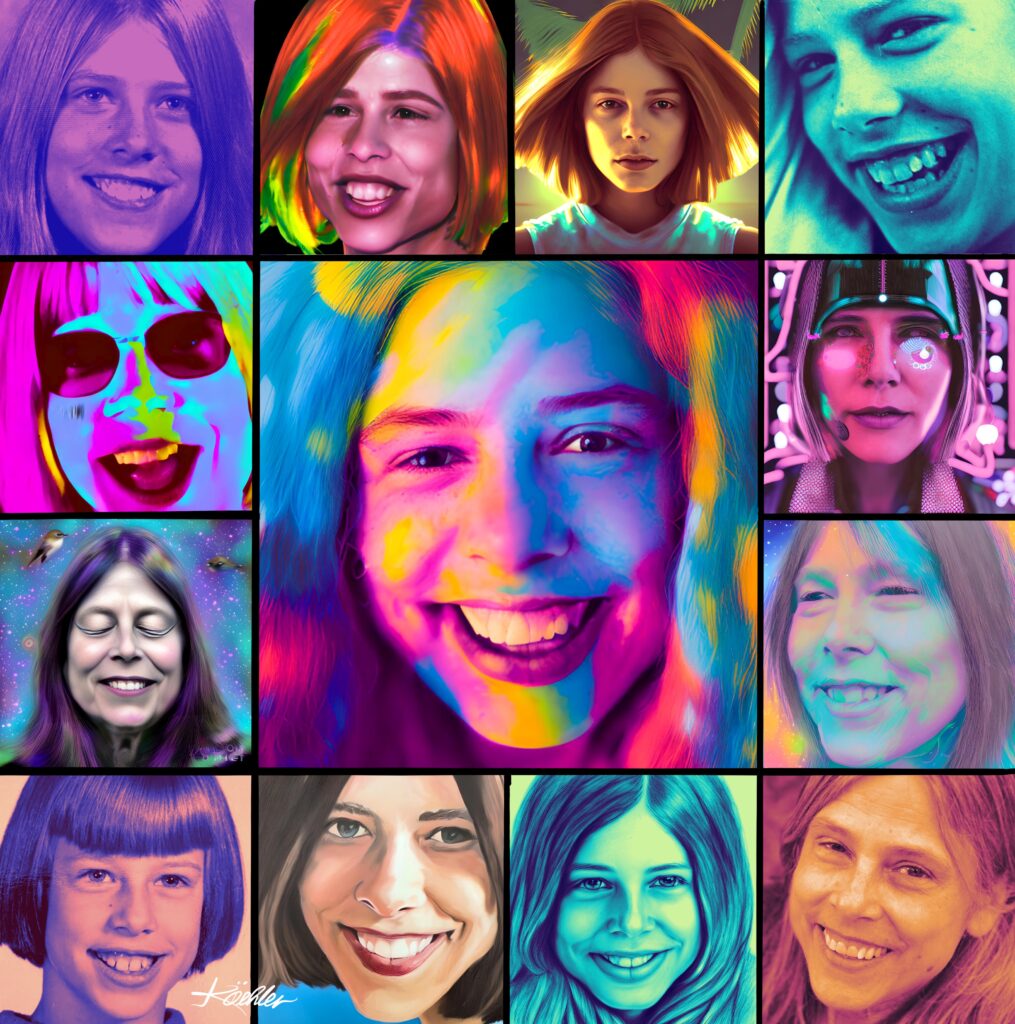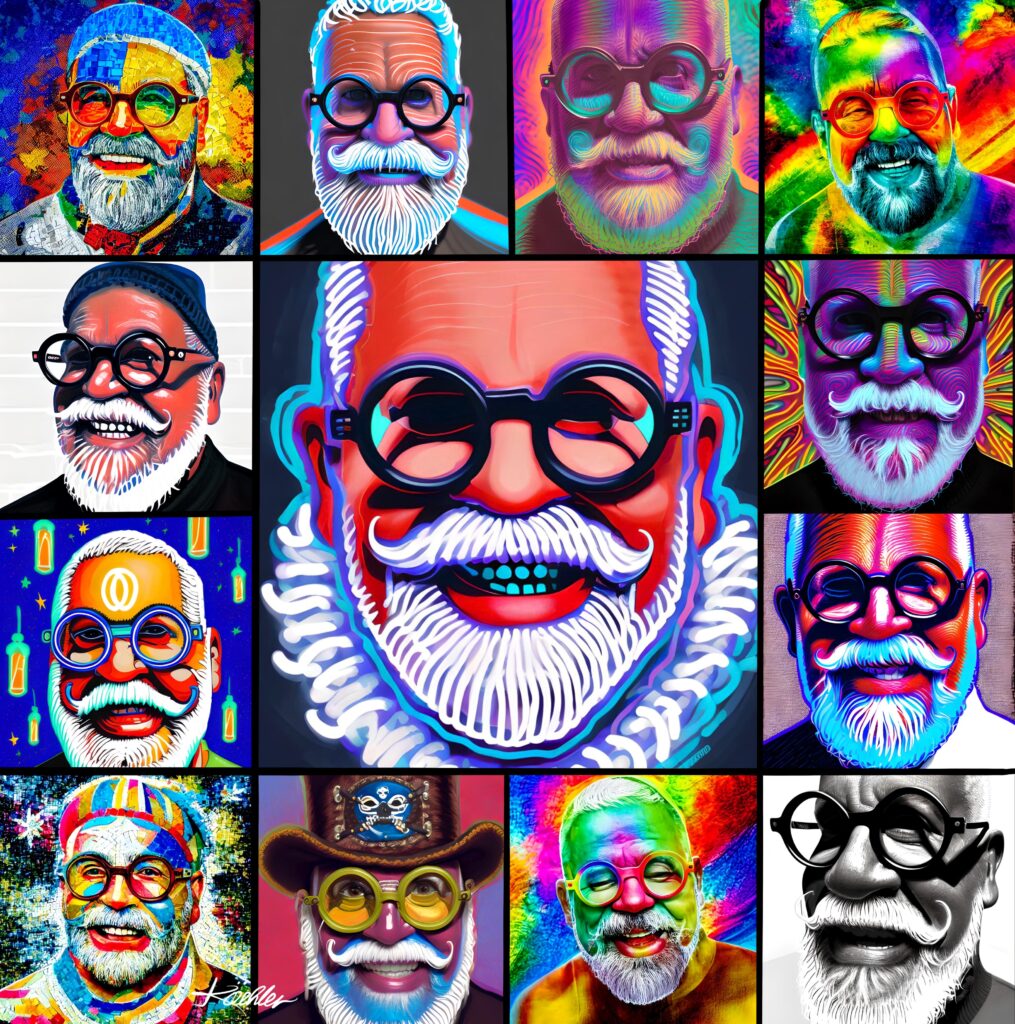 Patty Koehler                                                               Robert Roman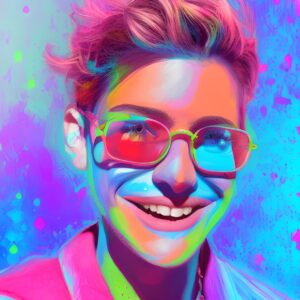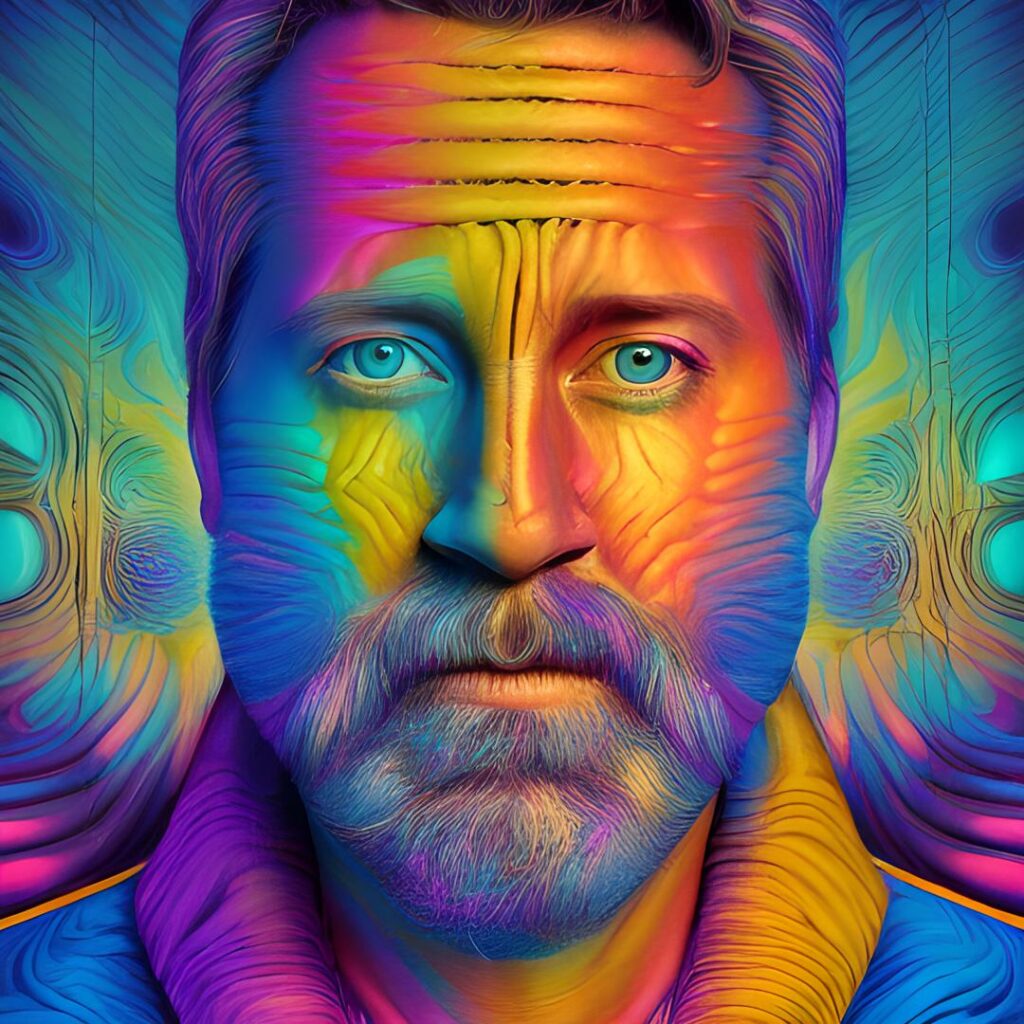 Ukwensi Chappell
Clients may also choose just one of the portraits as a single piece, as are those shown below.